Special issue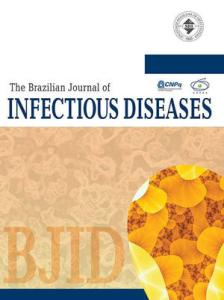 This article is part of special issue:
Vol. 25. Issue S1
12° Congresso Paulista de Infectologia
More info
Full Text
Introdução: A incapacidade física de indivíduos com hanseníase é mensurada a partir do acometimento neural. O diagnóstico precoce associado ao tratamento adequado é fundamental para reduzir as chances de desenvolver incapacidades físicas.
Objetivo: Avaliar o grau de incapacidade física de pessoas com hanseníase no momento do diagnóstico em um município do norte do Paraná.
Metodologia: Trata‐se de um estudo transversal, analítico exploratório, realizado a partir de dados secundários das fichas de hanseníase do Sistema Nacional de Informação de Agravos de Notificação, notificados entre 01 de janeiro de 2009 a 31 de dezembro de 2017, no município de Londrina, considerada a terceira cidade mais importante da região sul brasileira. Foram estudados pacientes com grau de incapacidade física constatado no diagnóstico da hanseníase. As análises foram realizadas no programa IBM Statistical Package for the Social Sciences (SPSS) versão 20.0. CAAE: 38642514.3.0000.5231.
Resultados: Foram notificados 467 casos novos de hanseníase, destes 56,3% eram do sexo masculino. Prevaleceu a raça branca (71,3%), faixa etária de 17 a 59 anos (67,7%), com até nove anos de estudo (43,5%). Na classificação operacional, houve maior frequência de casos multibacilares (81,2%). No momento da notificação, 52,1% dos pacientes apresentavam até cinco lesões e 69,2% apresentavam até dois nervos afetados. Quanto ao grau de incapacidade física no momento do diagnóstico, a forma tuberculóide apresentou 1,07 vezes mais chances de desenvolver incapacidades no diagnóstico quando comparado à forma clínica/Indeterminada. Pacientes com a forma dimorfa apresentam 2,12 vezes mais chances do que a forma indeterminada.
Discussão/Conclusão: Sabe‐se que o Brasil ocupa segundo lugar no ranking mundial no que concerne os casos de hanseníase e que em relação ao grau de incapacidade física (GIF), 8,5% dos indivíduos acometidos por hanseníase, já apresentavam GIF II, ou seja, deformidades visíveis no momento do diagnóstico. Esses dados evidenciam que o a maneira mais eficaz de prevenir incapacidades físicas decorrentes do agravo é por meio de um diagnóstico precoce combinado ao tratamento adequado.