Article information
Abstract
Full Text
Bibliography
Download PDF
Statistics
Tables (4)
Table 1. Epidemiological, clinical findings and outcome of 100 episodes of candidemia documented in eight medical centers in the State of Parana (2016–2017).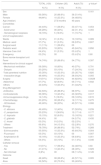 Table 2. Incidence rates of candidemia and species distribution documented in eight different medical centers from Parana.

Table 3. In vitro antifungal susceptibility of 100 Candida spp isolates cultured from patients with candidemia.

Table 4. Prognostic factors of 100 patients with candidemia documented in eight hospitals from five different cities in the State of Paraná (2016–2017).
Abstract
Objectives
Candida spp. has been reported as one of the common agents of nosocomial bloodstream infections and is associated with a high mortality. Therefore, this study evaluated the clinical findings, local epidemiology, and microbiological aspects of candidemia in eight tertiary medical centers in the state of Parana, South of Brazil.
Methods
In this study, we reported 100 episodes of candidemia in patients admitted to eight different hospitals in five cities of the state of Parana, Brazil, using data collected locally (2016 and 2017) and tabulated online.
Results
The incidence was found to be 2.7 / 1000 patients / day and 1.2 / 1000 admissions. C. albicans was responsible for 49% of all candidemia episodes. Cancer and surgery were the two most common underlying conditions associated with candidemia. The mortality rate within 30 days was 48%, and removal of the central venous catheter (p = 0.029) as well as empirical or prophylactic exposure to antifungals were both related to improved survival (p = 0.033).
Conclusions
This study highlights the high burden and mortality rates of candidemia in hospitals from Parana as well as the need to enhance antifungal stewardship program in the enrolled medical centers.
Keywords:
Epidemiology of candidemia
Antifungal resistance
Echinocandins
Triazoles
Nosocomial infection
Full Text
Introduction
The incidence of invasive infections by opportunistic fungi has increased significantly in the past few decades. Candida albicans remains the most common species causing candidemia in Latin America1 and in Brazilian hospitals,2,3 including in critically ill patients.4,5 Incidence of candidemia in Brazil ranges between 2.0–5.4/10.000 patients/day.6,7 In our region, mortality rates of candidemia remain very high compared to those of northern hemisphere countries. In fact, crude mortality rates of candidemia in critically ill patients admitted to intensive care units is approximately 70%.3,4 An increasing incidence of infections caused by Candida non-albicans, especially C. tropicalis, C. parapsilosis, and C. glabrata, has been reported in Latin America8 as well as in Brazil.9 The high prevalence of C. parapsilosis candidemia in our region may be due to the suboptimal central line management as this pathogen is able to adhere to medical devices, causing primary blood stream infections.10 Concerns about Candida resistance have been discussed worldwide including Brazil, where antimicrobial stewardship strategies in tertiary care hospitals have been recently addressed.11,12 Therefore, this study evaluated the clinical findings, local epidemiology and microbiological aspects of candidemia in eight tertiary medical centers in the state of Parana, South of Brazil.
Materials and methods
A descriptive, observational study on candidemia was carried out from January 1st 2016 through December 31, 2017 in patients admitted to eight hospitals in five different cities in the state of Parana, Brazil.
Data collection
Clinical and laboratory data of the first 100 sequential episodes of candidemia in patients admitted to the eight included hospitals were collected. Patients with at least one positive blood culture for Candida spp. were eligible for the study and only the first candidemia episode of each patient was included. We used a standard clinical form to collect clinical, epidemiological, and laboratory information of all selected patients under the following variables: demographics, underlying diseases, exposure to risk factors, clinical manifestations, antifungal therapy, and catheter management.
Patients were followed up to 30 days or until mortality, whichever occurred first. All data were recorded in an electronic database, and statistical tests were performed using the SPSS version 25.0.0.0 program. For survival analysis the STATA/SE version 15.1 program was used to compute log-rank test. A p-value < 0.05 was considered statistically significant.
The incidence of candidemia was calculated per 1000 patient/days and per 1000 admissions in all eight medical centers.
Identification of

Candida

isolates
The isolates were identified by MALDI-TOF MS (MicroFlex LTD, Bruker, Bremen, Germany) using a formic acid extraction method according to described protocols.13,14 All isolates were tested in triplicates, and only the spot exhibiting the highest probability score of identification was considered. Data analysis was performed using the Biotyper™ 3.1 software (Bruker Daltonics). Log score of ≥ 2 was accepted for species identification according to the manufacturer's technical specification. Additionally, for isolates exhibiting inconsistent identification results by MALDI-TOF, species identification was carried out by sequencing the internal transcribed spacer (ITS) of rDNA region as published by Merseguel et al.15
Antifungal susceptibility testing of

Candida

spp. isolates
Antifungal susceptibility tests for fluconazole (FLU, Sigma, St. Louis, MO, USA), voriconazole (VOR, Sigma), anidulafungin (Pfizer, USA), and amphotericin B (AMB, Sigma) were performed by broth microdilution method using the Clinical and Laboratory Standards Institute (CLSI) 2017 guidelines.16,17 The following drug concentration ranges were tested: 0.125–64 μg/mL for fluconazole (FLU) and 0.03–16 μg/mL for voriconazole (VOR), anidulafungin (AND) and amphotericin B (AMB) each. The minimum inhibitory concentration (MIC) values for azoles and echinocandins were interpreted based on clinical breakpoints following the CLSI M60 document,16 while isolates with MIC ≥ 2 μg/mL were considerate resistant for AMB.18
Statistical analysis
The statistical analyses were carried out using SPSS version 25.0.0.0 program. Continuous and categorical variables were analyzed using the Mann-Whitney and Fisher's exact tests, when applicable. Pearson's chi-square test (χ2) or Fischer's exact test were used to assess the association between quantitative variables. For survival analysis, a log-rank test was computed using the STATA/SE version 15.1 program. The Kaplan-Meier curve was used to measure the effect of central catheter removal and the previous use of antifungals on patient's survival. This was compared between patients who had their catheters maintained versus patients with catheters removed for up to 30 days (period that patients were observed) and survival was also compared between patients who used previous antifungal versus patients who did not use previous antifungal whether the use was prophylactic, therapeutic or empirical. For analyses, p < 0.05 was considered statistically significant.
Results
The incidence rate of candidemia was 2.7/1000 patient/days, and the overall incidence density was 1.2 per 1000 hospital admissions. As illustrated in Table 1, the study group comprised 70 adults and 30 pediatric patients (age range 0–89 years). The mean age of adults was 40.02 years, with a median age of 46 years. In the pediatric group (<18 years), the mean age was 27.8 months, with a median age of 7.5 months. Half of the patients were in the intensive care unit (ICU) at the time of the candidemia diagnosis (53%). The mean hospitalization period before developing candidemia was 24.6 days ranging from 0 to 176 days. In the pediatric group, four were newborns with a mean gestational age of 28.6 weeks and a mean weight of 891 g. Cancer was the most common underlying condition (N = 44, 44%). In terms of exposure to risk factors, 44(44%) patients had undergone surgeries.
Mechanical ventilation was reported in 58 (58%), parenteral nutrition in 35 (35%) and dialysis in 20 (20%) patients. At the time of diagnosis, fever was present in 74% of patients and 48 required use of vasoactive drugs.
Exposure to vasoactive drugs and corticosteroids, dialysis and mechanical ventilation were found to be associated with increased mortality, reflecting the severity of illness as a predictor of death, especially for ICU patients.
Adults received more antibiotics and histamine H2 antagonists (H2 blockers) than did children (p = 0.043 and 0.001, respectively).
About the clinical management, amphotericin B and echinocandins were the mostly used antifungals in children (p = 0.004) and adults (p = 0.002), respectively.
The distribution of Candida species in each medical center enrolled in our study is shown in Table 2. Etiological agents included eight different Candida spp. that were isolated from 100 episodes of candidemia: C. albicans, C. parapsilosis, C. metapsilosis, C. tropicalis, C. glabrata, C. krusei, C.haemulonii and C. kefyr. Candida albicans was the most common species causing candidemia (49 isolates, 49%), followed by C. parapsilosis (23 isolates, 23%), and C. tropicalis (15 isolates, 15%).
Table 3 summarizes the antifungal MIC ranges (μg/mL), MIC50 value, MIC90 value, and percentages of isolates considered to be resistant or with intermediate/dose-dependent susceptibility. Of note, all C. albicans, C. parapsilosis and C. tropicalis isolates were classified as susceptible to all antifungals tested. The C. krusei isolates, intrinsically resistant to fluconazole, were susceptible to the other antifungal agents tested. C. glabrata isolates were susceptible to anidulafungin and amphotericin B, but were considered to be dose-dependent susceptible to fluconazole. The 30-day crude mortality rate in our study was 48%. Among 48 patients who died within 30 days of hospitalization, 22 patients had not been treated with antifungal drugs since the results of blood cultures were only available after death. A low diagnostic suspicion of Candida sp as the causative agent of sepsis is illustrated by the 22 patients who did not receive antifungal treatment because of late diagnosis. These data certainly corroborates with the high mortality rate found in this series. The median age of patients who died was 55 years, while the median age of those who survived was 31 years (p = 0.009). Of note, age, admission to ICU, exposure to mechanical ventilation, dialysis, use of vasoactive drugs and corticosteroids were all factors associated with mortality in univariate analysis. The etiology of candidemia had no impact on patient survival.
About the intravascular catheter (CVC), 93 patients had a CVC in place at the time of diagnosis. Out of the 51 patients who had their device removed, 35 (68.6%) were discharged and 16 (31.4%) died. Among the 41 patients who did not have their catheters removed, 27 (65.8%) progressed to death, and only 14 (34.2%) survived (p = 0.004; OR 4.21). Antifungal agents prior to candidemia was used in 21 patients, including 16 cases of prophylaxis that had an impact on survival (Table 4).
The Kaplan–Meier survival curve illustrates the impact of catheter management (Fig. 1A). Patients who had their catheters removed had greater survival compared to patients in whom the catheters were maintained (p = 0.029). Fig. 1B shows that patients who received antifungal drugs (for any reason) had greater survival than those who had not received any antifungal treatment (p = 0.033).
Previous use of antifungal drugs (empiric and prophylactic regimens) as well as catheter removal were factors associated with better prognosis (p = 0.033; p = 0.029 respectively) (Fig. 1B).
Discussion
The present study documented an incidence rate of 1.2 candidemic episodes per 1000 hospital admissions. The incidence of candidemia may change substantially from region to region and even among different medical centers. Of the eight hospitals involved in this study, three are university hospitals and one is university hospital and reference for oncology. Three other hospitals are exclusively cancer referral hospitals and one is a general hospital. In this regard, incidence rates in previous studies conducted in Brazil varied from 2.7/10,000 patients/day6 to 5.4/10,000 patients/day.7 Recently, a large case series enrolling a total of 331 episodes of candidemia found an incidence of 1.30/1000 admissions,19 a lower rate than previously reported. One previous report from a single center of Parana reported an incidence rate of 1.27/1000 admissions from 100 episodes of candidemia20 concluding that the incidence in Brazilian studies are similar to the rate observed in the present study.
Adults and pediatric populations had similar prevalence rates of comorbidities (with the exception of prematurity) and exposure to risk factors. Pediatric patients had a higher percentage of candidemia caused by C. parapsilosis and a lower mortality rate compared to adults, in line with other reports.21,22
C. parapsilosis accounted for a large number (23%) of candidemia episodes in the present series, as found in other Latin American studies.2,5 Indeed, C. parapsilosis has been associated with outbreaks in adult and neonate ICUs23–25 and dialysis units, reinforcing the importance of enhancing our standards for the management of patients with central lines to mitigate the rates of catheter related candidemia in our hospitals.26
C. tropicalis is the second or third most common etiological agent of candidemia in Latin America, including Brazil.27,28 In the US and Europe, this species has been particularly found in patients with hematological malignancies and neutropenia and is usually related to poor prognosis.29 Most isolates of C. tropicalis in medical centers of Latin America are susceptible to triazoles but some Brazilian centers have reported fluconazole resistance ranging from 7.3% to 25%.30,31
The main concern with increasing rates of non-albicans candidemia is related to the emergence of C. glabrata and C. krusei isolates, which show low susceptibility to fluconazole.32,33 In the present study, there were few infections caused by C. glabrata, which may be due to the smaller number of patients aged ≥ 60 years and a history of prophylactic exposure to fluconazole. Besides C. glabrata, few episodes of C. krusei, commonly found in patients with malignant diseases and organ transplant recipients and intrinsically resistant to fluconazole34 were also found.
Three isolates of C. haemulonii were also identified by sequencing ITS region (internal transcribed spacer). These three cases of candidemia occurred in a child (7 yo) with acute myeloid leukemia, in a (47 yo woman) with a solid tumor, and in a 78-year-old man with hematological neoplasia. All cases were diagnosed in different hospitals and had hospital discharge. This rare species of Candida is mostly found in skin and other superficial infections including onychomycosis and vaginal candidiasis.35 Recently, this pathogen has been reported from neonatal units and may exhibit resistance to amphotericin B.36 Prompt identification of pathogens, especially those resistant to various antifungals is crucial, as late initiation of appropriate antifungal therapy may increase mortality rates in patients with candidemia.37,38
Of note, previous exposure to antifungal drugs in regimens of prophylaxis and empirical therapy was documented mostly in patients infected by non-albicans Candida (75% of patients with previous exposure) when compared with the group infected by C. albicans (25%, p = 0.044). Several other studies have reported that selective pressure of antifungal use may increase the occurrence of non-albicans candidemia, including the emergence of C. glabrata in centers with high consumption of fluconazole.39 Except for C. glabrata and C. krusei, all other Candida spp found in our series were susceptible to the antifungal agents tested. Likewise, other Brazilian authors have reported up to 100% susceptibility of C. albicans isolated from blood to amphotericin B,2,3 fluconazole,3,6 voriconazole,6,20 caspofungin,6 and anidulafungin.40
Echinocandins have become key players in antifungal treatment of candidemia in different setting of patients; especially when caused by C. glabrata and other fluconazole resistant species21 although only 55% of our patients were treated with this antifungal class. To date, resistance to echinocandins is very rare in Brazil except for the occasional documentation in cases of breakthrough candidemia, especially in those who received prophylaxis with low-dose micafungin.41,42
The 30-day crude mortality rate in our study (48%) was similar to that reported in other Brazilian studies with rates of 52%,6 56%,4 58.9%,7 and 72.2%.13 International studies have revealed mortality rates substantially lower in patients with candidemia admitted in the north hemisphere countries. Mortality rates of 35–40% in Europe43 and 25% in United States44 have been reported in general hospitals. By checking prognostic factors, we were able to identify several conditions already reported by other authors: age, admission to ICU, mechanical ventilation, and exposure to immunosuppressive drugs.5,20
In addition, we found that catheter removal apparently affected the mortality rate. The relevance of controlling source of infection in terms of mitigating mortality rates has been extensively discussed in the medical literature.45 Finally, echinocandins were used to treat the larger number of patients with candidemia our series. This finding is certainly related to the fact that most recent guidelines recommend this class of drugs for first line therapy owing to its efficacy, broad spectrum, and safety.21,46 Besides adults, the efficacy, safety and tolerability of echinocandins have also been confirmed in children, initially for micafungin47 and more recently for anidulafungin.48,49
This study has several limitations including the retrospective collection of data, the lack of information about the time interval between diagnosis of candidemia and removal of CVC, as well as the limited number of hospitals and patients from Parana that were included in our series. Otherwise, we were able to present contemporaneous data on the burden and mortality rates of candidemia from eight medical centers of Parana, including details on susceptible populations, etiologic agents, and prognostic factors. This information may certainly be helpful to support educational programs in the clinical management of candidemia in our region.
Conclusions
The clinical and epidemiological landscape of candidemia in the state of Parana is quite similar to the findings of other national and Latin American studies, including the high mortality rate associated with candidemia. Apparently, antifungal resistance remains rare in most of the medical centers in Parana but continuous surveillance studies on candidemia are certainly needed to detect any early trends in terms of the emergence of resistant pathogens. Finally, we certainly need to incorporate antifungal stewardship program in our hospitals to optimize the clinical standards of care in patients under risk of developing candidemia and other fungal infections.
Conflicts of interest
The authors declare no conflicts of interest.
Acknowledgments
We are very grateful to all the people in the centers involved, FAPESP, the staff of LEMI (Special Mycology Laboratory) of UNIFESP, Pfizer International for the financial incentive to carry out this project, Ademar Dantas da Cunha Junior for the statistical analyses and Fernando Antonio Campello Spencer Netto and Gabriela Donadussi for the English grammatical review.
Copyright © 2020. Brazilian Society of Infectious Diseases