Special issue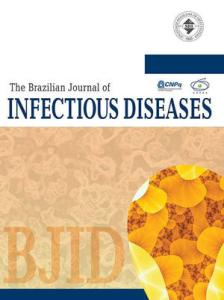 This article is part of special issue:
Vol. 26. Issue S1
More info
Introdução/Objetivo
O número de pessoas que vivem com o vírus da imunodeficiência humana (HIV) no mundo vem aumentando a cada ano, sendo que nos anos 2000 eram 4 milhões e atualmente é em torno de 38 milhões. Reflexo principalmente dos fatores de risco relacionados ao HIV como relação sexual desprotegida, principalmente entre jovens, ou indivíduos com múltiplos parceiros sexuais, além disso, a desinformação sexual ou banalização da prática sexual sem prevenção, podem aumentar a incidência da infecção, desta forma, este trabalho teve por objetivo investigar o nível de conhecimento sobre o vírus HIV na população em geral.
Métodos
Trata-se de uma revisão sistemática realizada nas bases de dados PUBMED, BVS, SCIELO e Periódicos Capes, com os termos Acquired immunodeficiency syndrome vírus and Knowing and Researches, identificados até setembro de 2021. Seguindo as recomendações PRISMA para revisões sistemáticas. Foram incluídas publicações completas que abordaram o nível de conhecimento quanto ao HIV, infecção por HIV, Síndrome da imunodeficiência adquirida (AIDS) e terapias pré e pós exposição ao vírus. As associações foram avaliadas usando estatística descritiva e teste X2. O índice de conhecimento foi estimado combinando dados dos artigos incluídos.
Resultados
Dos 830 artigos incluídos nas buscas, apenas 25 foram incluídos, totalizando 70774 indivíduos avaliados. Entre as populações mais estudadas estavam mulheres (20%) e jovens (36%), que foram avaliados em relação ao conhecimento sobre o vírus HIV (16%), transmissão, prevenção e discriminação da infecção pelo vírus (84%). Apenas 4 artigos avaliaram o nível de conhecimento dos tratamentos pré e pós exposição ao HIV. Os estudos em jovens foram os que apresentaram o menor nível de conhecimento sobre a infecção por HIV, retratando que esses grupos são os mais vulneráveis, e mais susceptíveis as infecções pelo HIV. Também houve desconhecimento acerca da transmissão vertical do vírus.
Conclusão
Percebe-se que há várias lacunas no conhecimento sobre HIV, principalmente em jovens, que são um dos grupos de risco mais susceptíveis a infecção por HIV. Ainda são necessárias mais iniciativas públicas ou privadas para aumentar o conhecimento sobre a infecção por HIV, AIDS e tratamentos associados ao vírus.
Full text is only aviable in
PDF