Special issue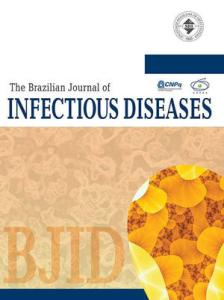 This article is part of special issue:
Vol. 26. Issue S1
More info
Introdução
A transmissão do vírus SARS-CoV-2, responsável pela pandemia de COVID-19, ocorre, principalmente, a partir de gotículas respiratórias. Os testes moleculares e sorológicos confirmam o diagnóstico, sendo o ensaio de reação em cadeia da polimerase com transcrição reversa em tempo real (RT-PCR) a técnica de escolha, haja vista que o exame sorológico apresenta menor sensibilidade. A procura pela realização dos testes se deve a inúmeros fatores, tais como confirmação diagnóstica, triagem e vigilância epidemiológica. Este estudo teve como objetivo verificar as justificativas para a realização do exame RT-PCR para COVID-19, em Belo Horizonte e Região Metropolitana, avaliando quanto à frequência de solicitação (testes diagnósticos, testes de vigilância epidemiológica e testes de triagem).
Método
estudo transversal retrospectivo, descritivo e quantitativo com dados coletados dos pedidos de exame, em um laboratório particular, de pacientes que realizaram o teste RT-PCR para SARS-CoV-2. Para avaliar associações entre variáveis categóricas foi utilizado o teste Qui-Quadrado e o teste Exato de Fischer. Os pacientes responderam a um questionário seguindo as recomendações do Centers of Disease Control and Prevention.
Resultados
Foram avaliados 605 pacientes, entre abril e outubro de 2020, sendo 338 (55,9%) mulheres. A idade média dos participantes foi de 39 anos. Metade dos pacientes avaliados (303) apresentavam sintomatologia clínica compatível com COVID-19. 96% dos participantes não haviam realizado viagem para região com alto índice de contaminação, 51,4% relataram não ter tido contato com paciente infectado e 83,3% não haviam comparecido a nenhuma unidade de saúde nos 14 dias anteriores à realização do teste diagnóstico. Nenhum participante realizou o teste como medida de vigilância epidemiológica, com o objetivo de identificar pontos quentes de transmissão, de controlar a infecção e analisar as características da doença.
Conclusão
Conclui-se que as justificativas para realização do RT-PCR para Sars-Cov-2 não apresentaram grandes variações entre os meses de Abril e Outubro/2020 em Belo Horizonte, mesmo com o estabelecimento de decretos por parte da Prefeitura de fechamento e reabertura de atividades com potencial de aglomeração de pessoas. É importante destacar também que não houveram medidas de vigilância epidemiológica e rastreio entre a população local.
Full text is only aviable in
PDF